Exciting Boat Cruises to
Flowerpot Island
The Grotto
Sunset Views
TOBERMORY CRUISE LINE BOAT TOURS
Our Tobermory boat tours feature many spectacular sights surrounding Tobermory in Fathom Five National Marine Park, including Flowerpot Island, Big Tub and Cove Island Lighthouses, iconic cliffs of the Niagara Escarpment and The Grotto!
Enjoy lunch, dinner or cruise without a meal aboard our newest addition, The Tobermory Legacy, Tobermory's largest and only lunch/dinner and L.L.B.O. sightseeing vessel. Take in the sunshine on our upper, open air deck or view the sights from our lower, enclosed cabin as you listen to interesting commentary from our knowledgeable staff.
Our sunset tour is the perfect way to end your day. Join us for some stunning views of limestone rocks, white boulder beaches and towering cliffs as we see Overhanging Point, Indian Head Cove and the famous Grotto.
Our FUN TOUR aboard the Tobermory Flash will provide you with lots of exciting moments while we speed across the waters of Georgian Bay at exhilarating speeds!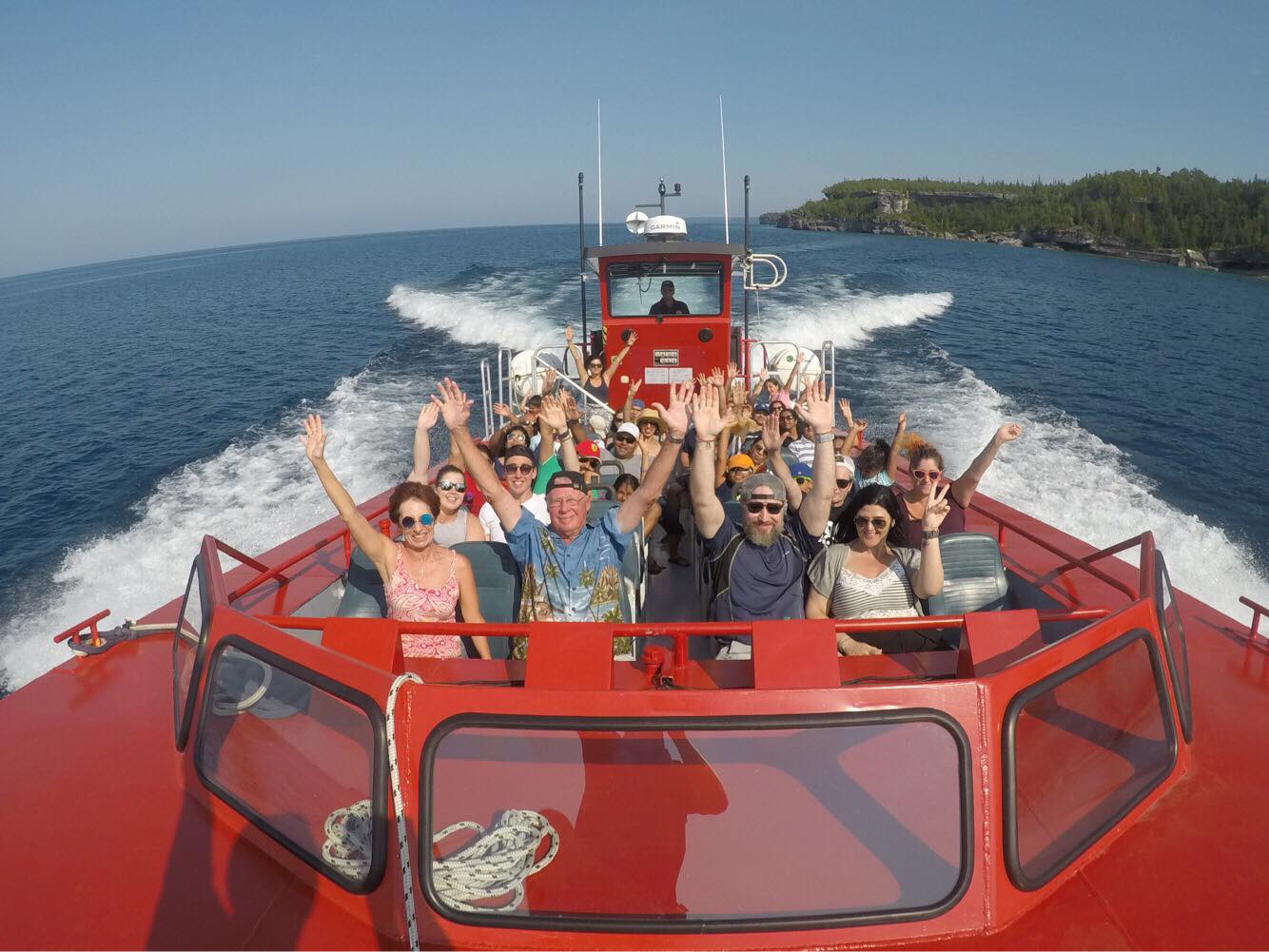 *** NOTE: Tobermory Cruise Line reserves the right, without liability, to cancel, delay, shorten or change the cruise schedules when in its judgement, circumstances warrant. Cruise routes may be altered by the Captain as a result of weather conditions.